"A reader lives a thousand lives before he dies . . . The man who never reads lives only one."-George R.R. Martin Stop by the EHS library to see one of these clever displays and to pick out a good book.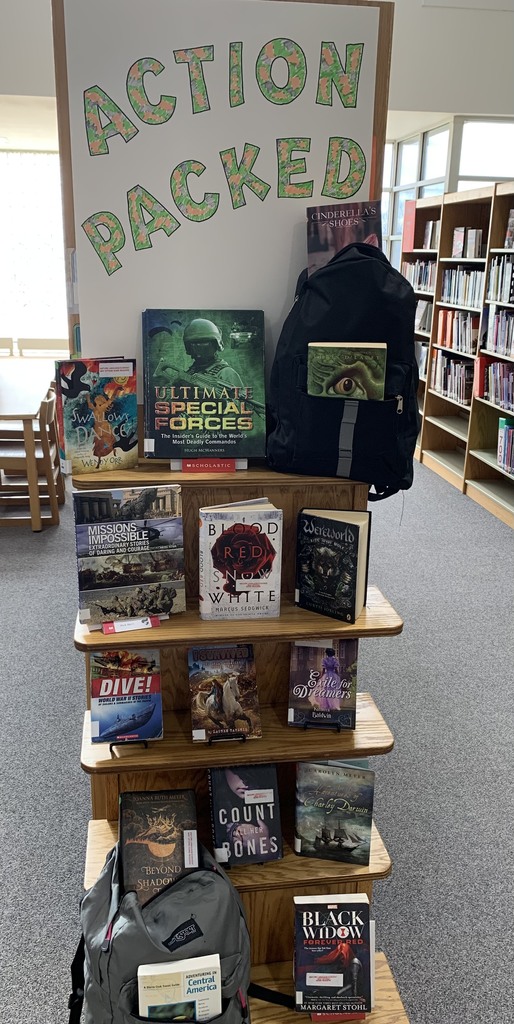 Mrs. Hagemeier, EMS counselor, met with 5th graders today about good sportsmanship and building positive relationships with peers.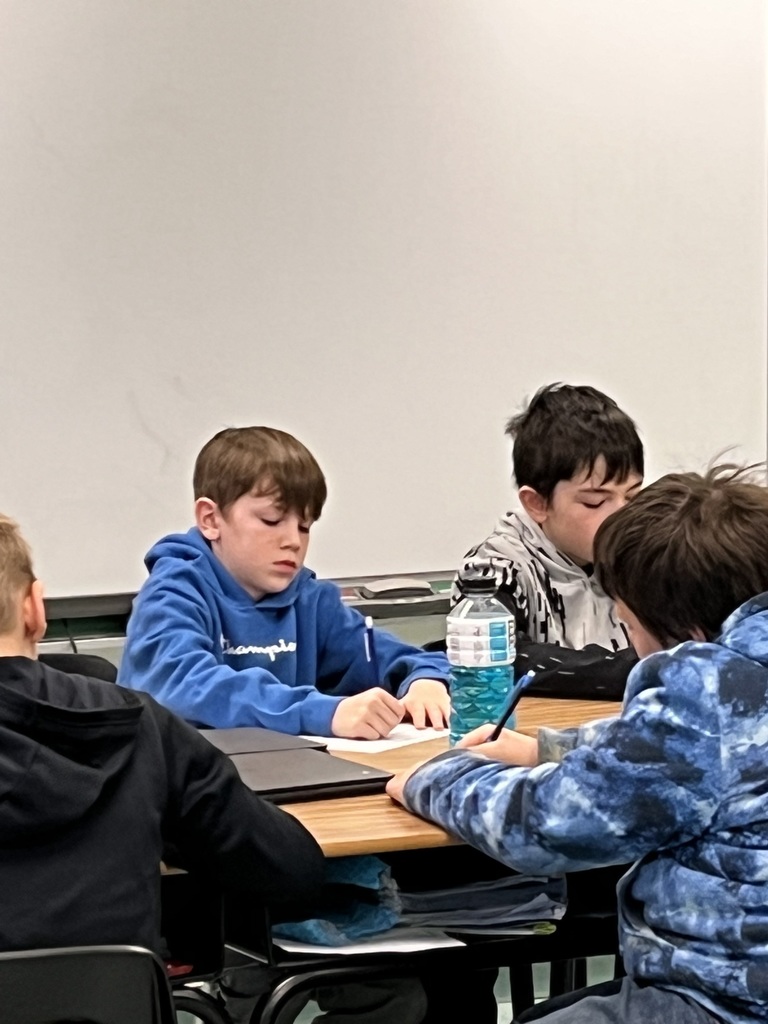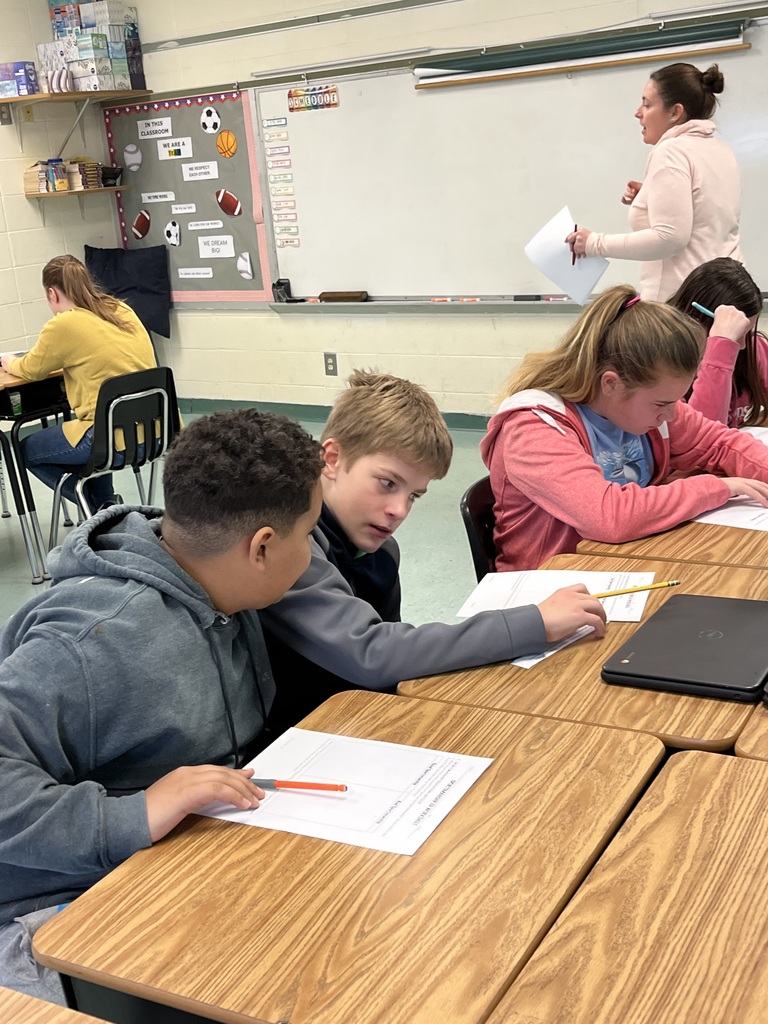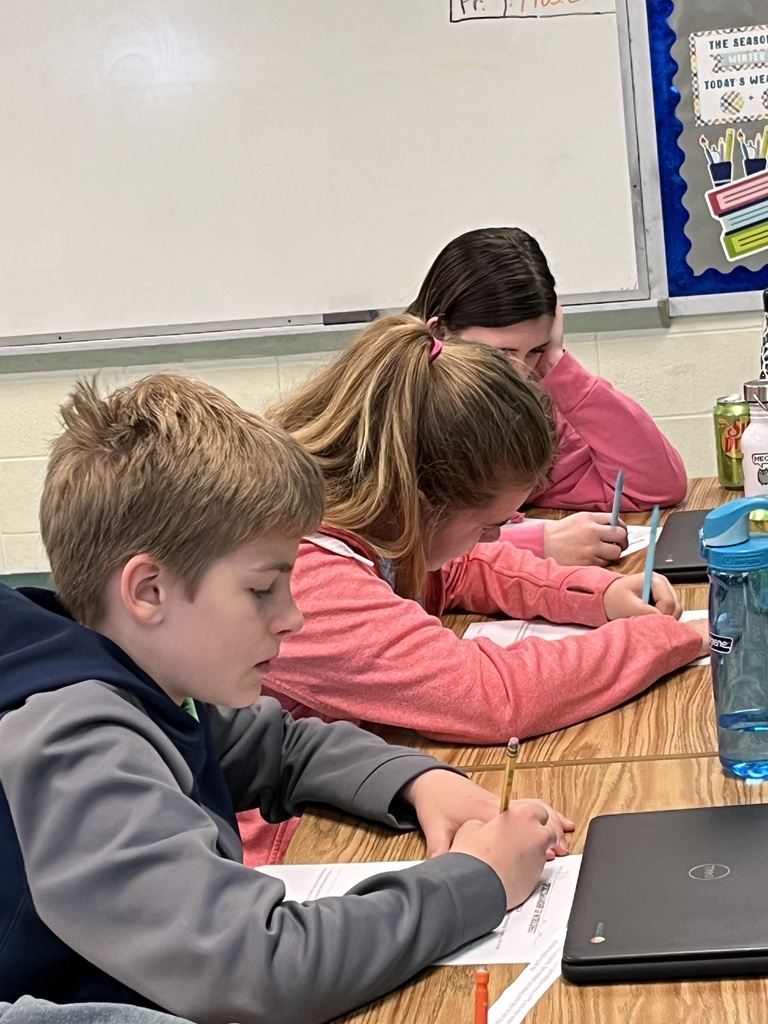 Danielle Sturgeon has been teaching ELA at Elsberry Middle School for 6 years. She is a Lindenwood University graduate. Mrs. Sturgeon, a.k.a. her maiden name Miss Lococo, keeps students busy in and out of the classroom with her involvement in extracurricular activities.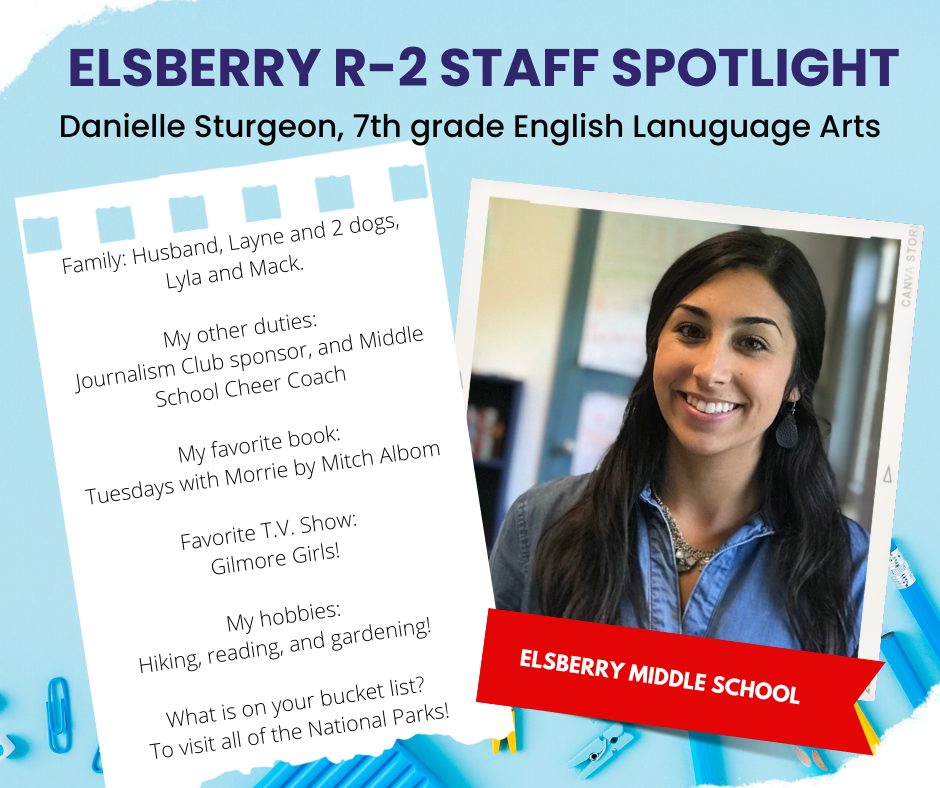 Catch up with the latest student stories, menus, events, and updates. It's everything Elsberry R-II, in your pocket. If you haven't already, download the app! Download for Android
https://bit.ly/3unsOHN
Download for iPhone
https://apple.co/3ut7GzU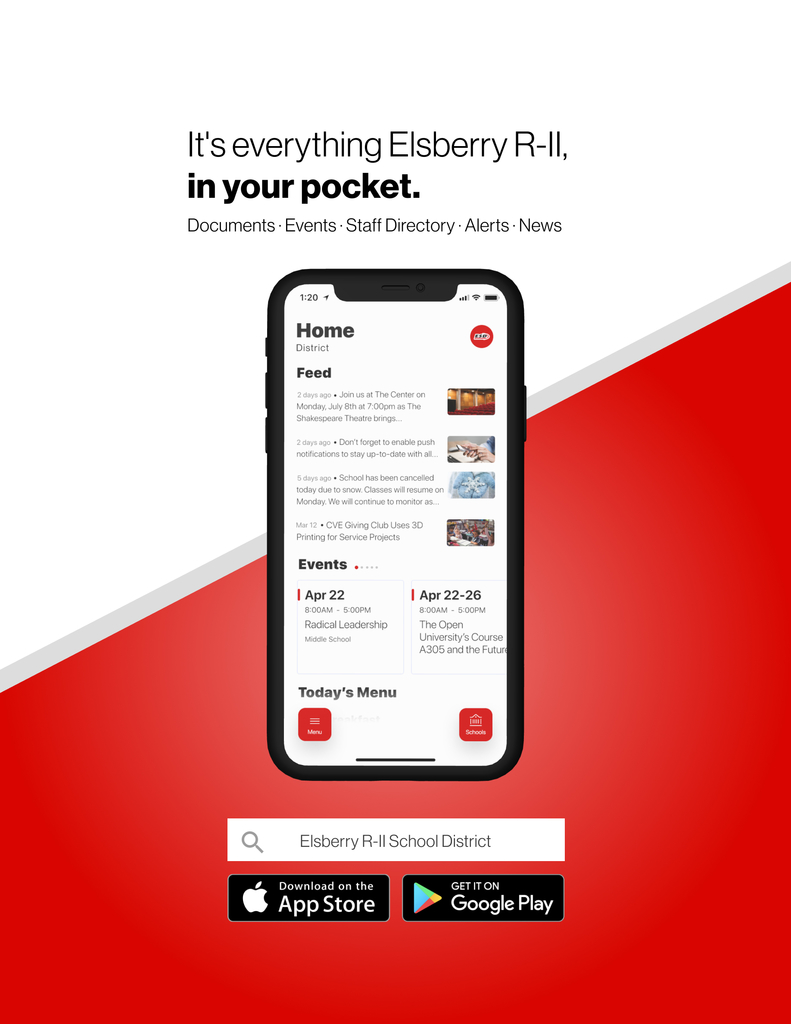 Congrats to Jason and Callie for winning the Robotics Tug-of-War competition! Students had to take their original robot and modify it to improve their mechanical advantage in a tug-of-war competion against classmates. Lilly and Trea came in second place. Rex and KyliAnne were the third place winners.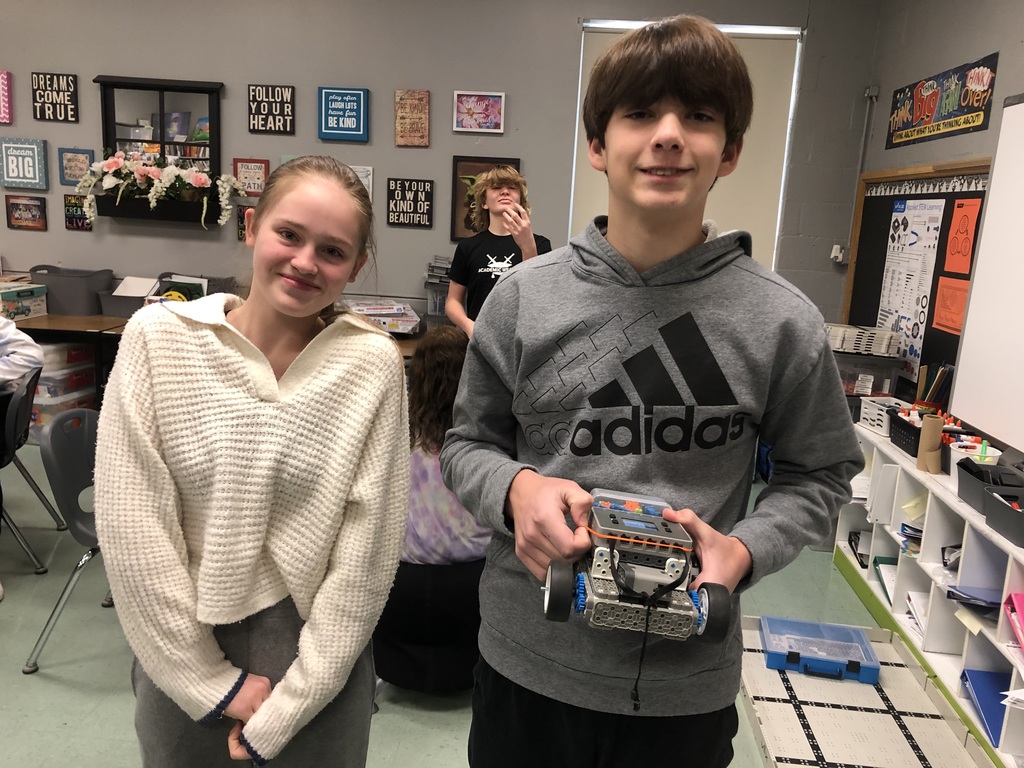 Friday, February 3 is Homecoming. We are wearing red and white to show our Indian Pride! The EHS Varsity Girls and Boys play against North Callaway at 6 p.m. Hope to see our school spirit and a sea of red Friday at the pep rally and the game.

Cheer Camp forms are due Wednesday, February 1. Late forms cannot be accepted.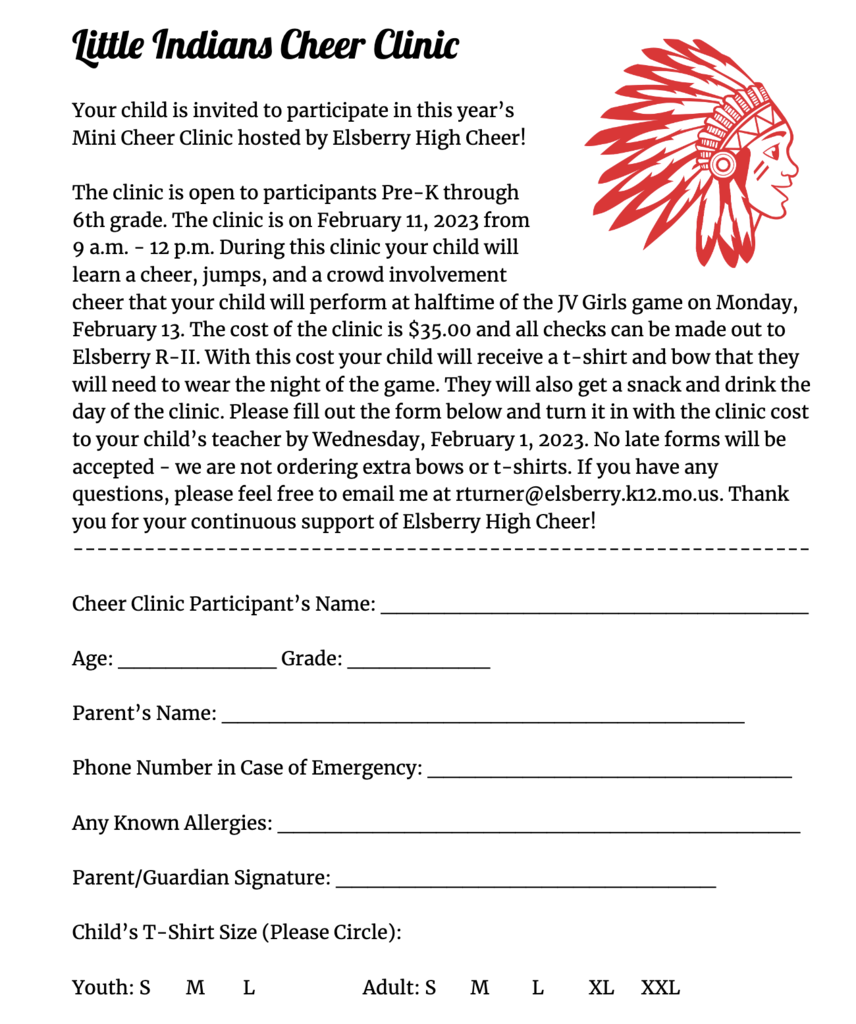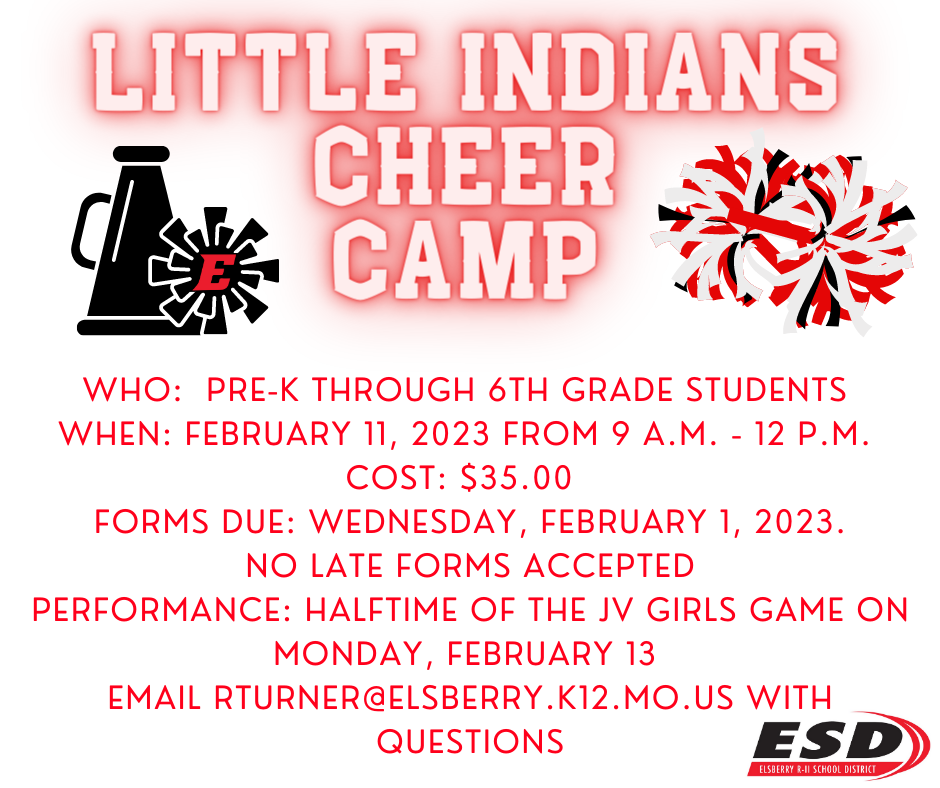 NHS Candy Grams are on sale now!

Due to the predicted inclement weather, school is cancelled on Wednesday, January 25.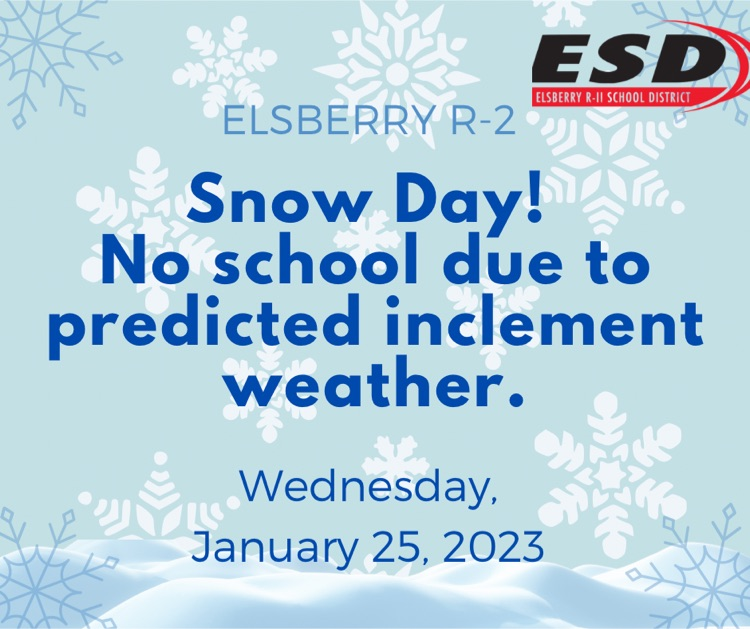 Running Club with Mrs. Osterkamp is starting in February! Students in 3rd through 6th grade are invited to join Running Club on Wednesday mornings in February (2/1, 2/8, 2/15, 2/22) from 6:45 a.m. to 7:25 a.m. in the Elementary Gym. Forms will be sent home with students in grades 3-6. Please fill out the form for your child to attend. Send your student to running club with tennis shoes, comfortable clothing and a water bottle! If you have any questions email Danielle Osterkamp at
dosterkamp@elsberry.k12.mo.us
.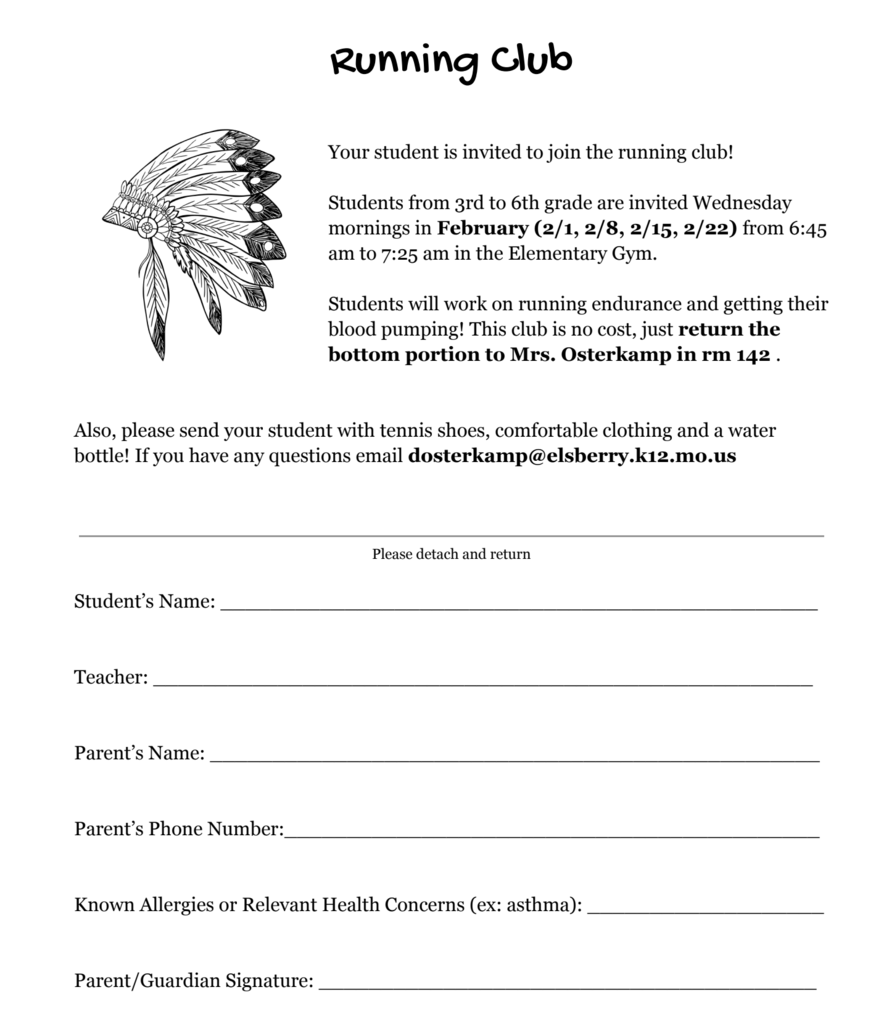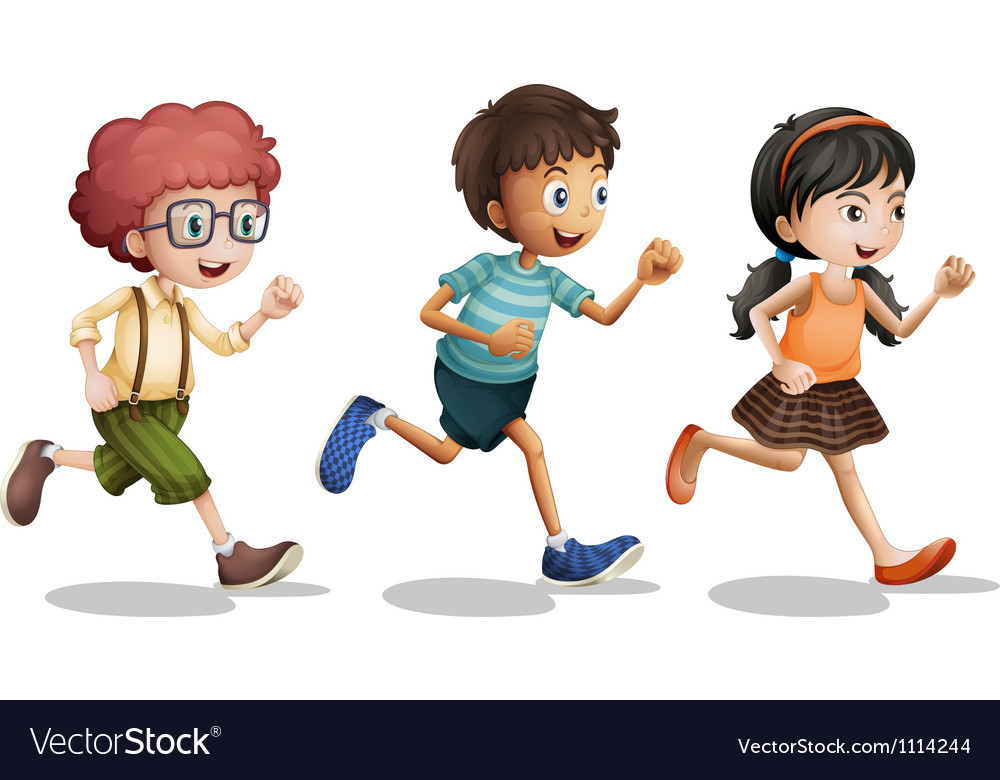 EMS Events Week of January 23 Jan. 24 Food Pantry Visit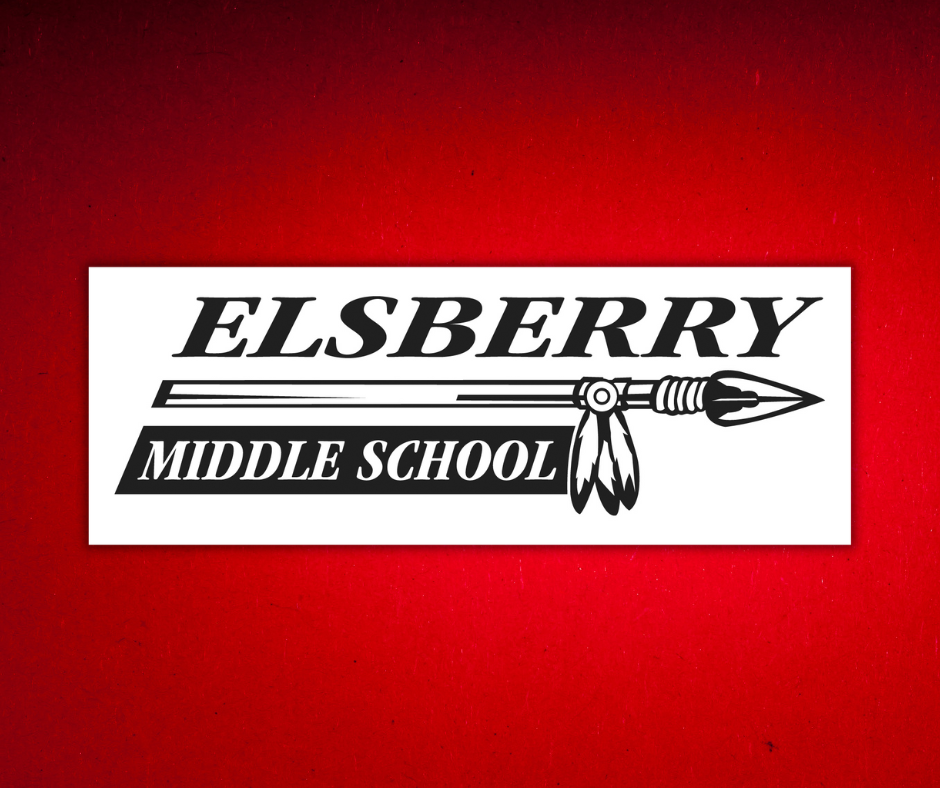 Katie Lagemann has worked at the Elsberry School District for 21 years. Her favorite quotes are "It is easier to build strong children than to repair broken men" by Frederick Douglas and "Growing up is mandatory, but growing up is optional" by Walt Disney.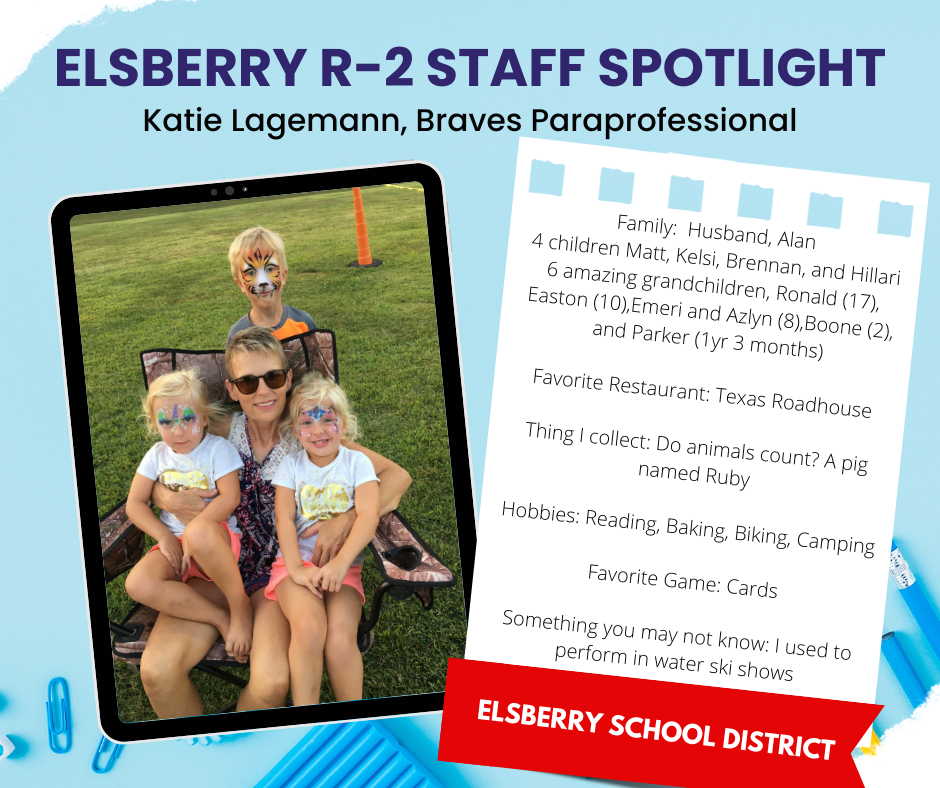 On Thursday, January 19, there is a 90 minute session at Parent Summit about sleep. This program is designed for parents of infants up to teens. Sleep impacts many things including mood, learning, and self regulation. Children's Hospital will be presenting and answering questions about healthy sleep habits and routines. Ask the experts!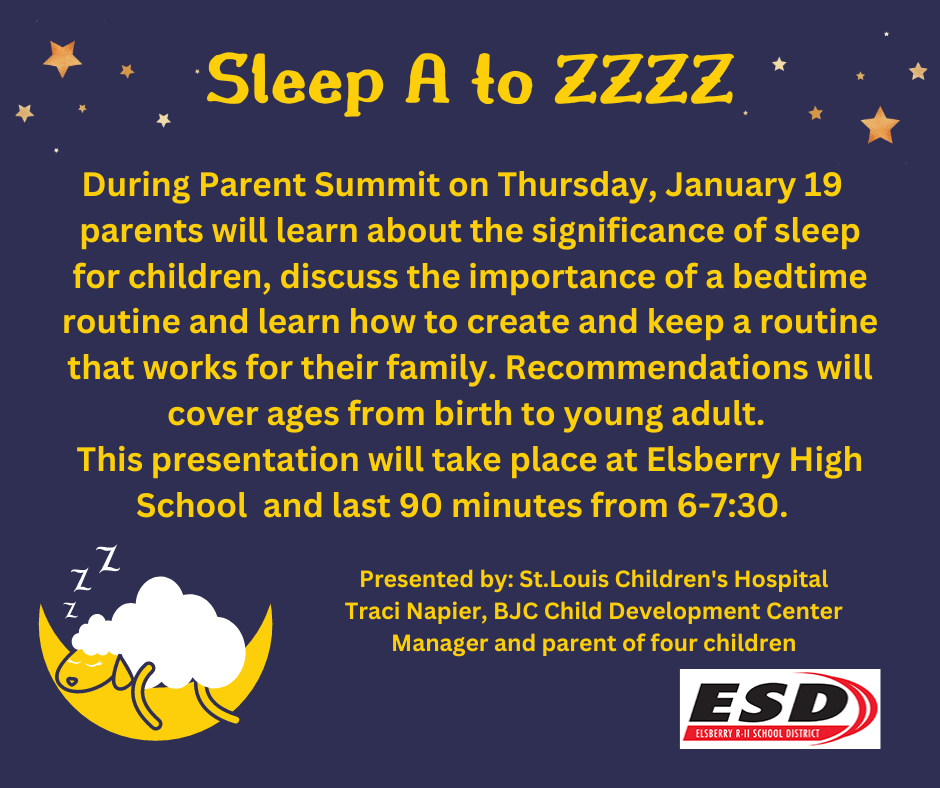 Do these cold days have you thinking about summer vacation? The Elsberry R-2 School Board has approved the 2023-2024 school calendar. Please check it prior to booking your trip.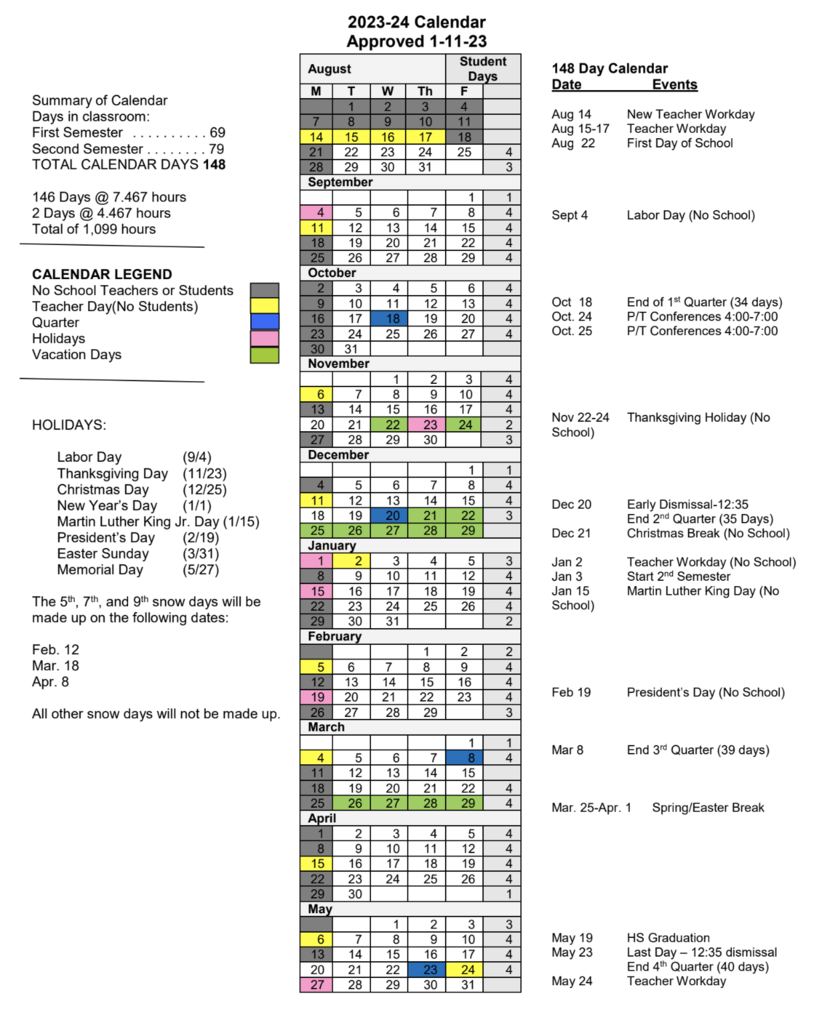 Sixth grade music students were creating their own tunes using a variety of instruments this week.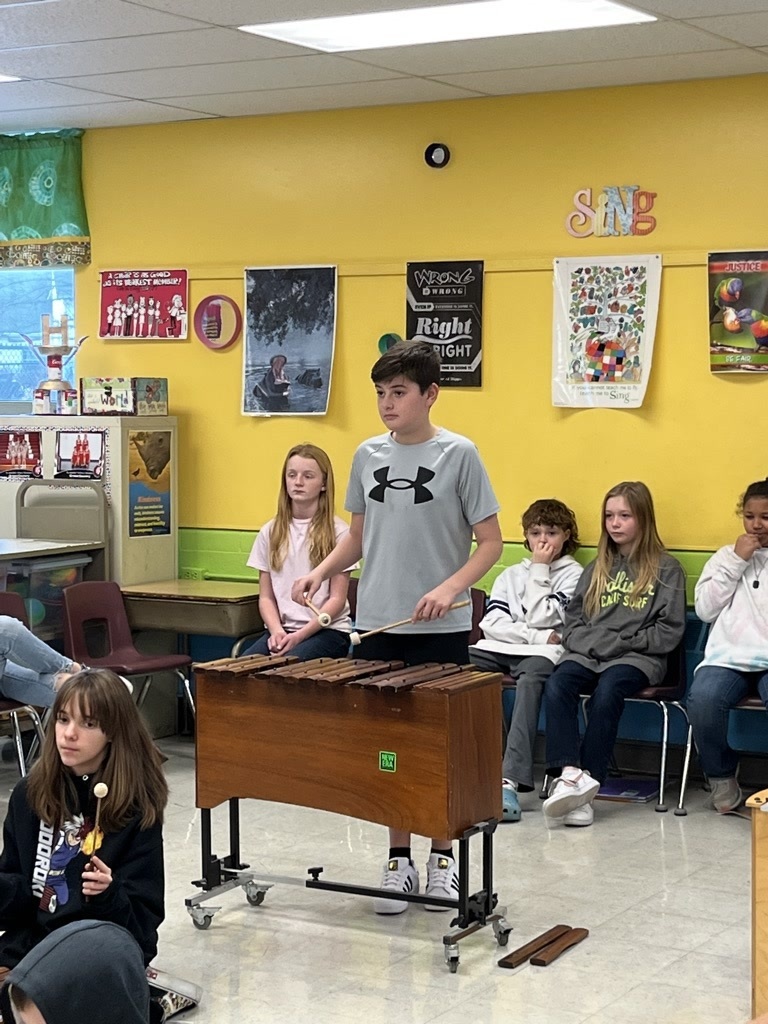 Cheer clinic forms are on their way home. Please return by Wednesday, February 1. Contact Rachel Turner if you have any questions.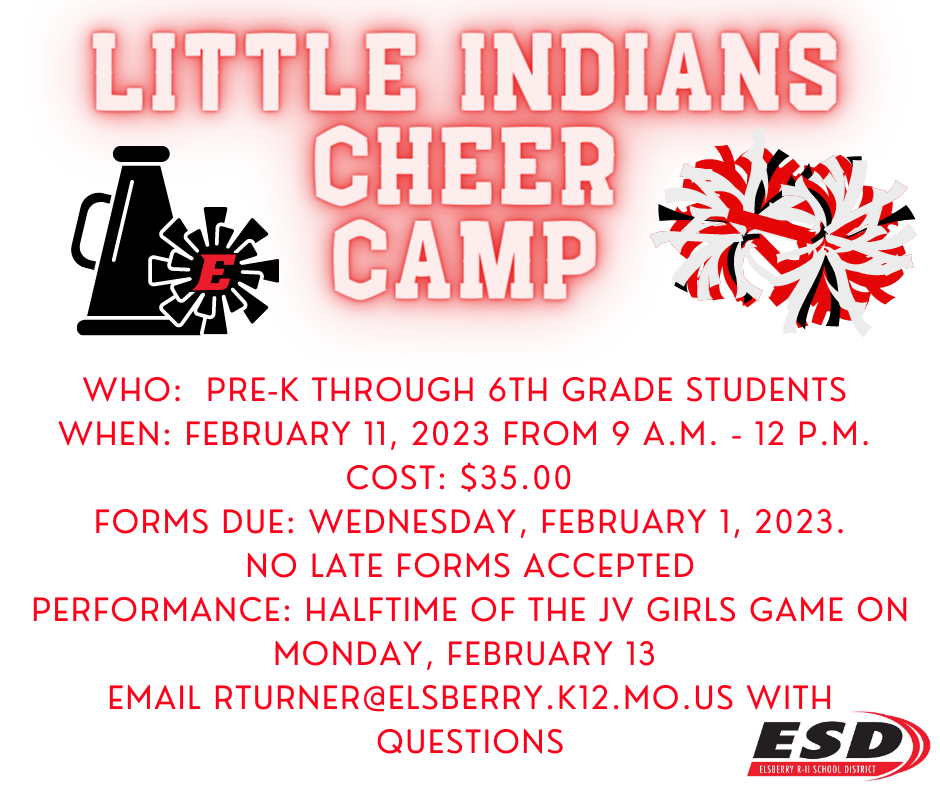 Friday is Evaluate Day for 7th and 8th grade students. The theme is dress like a senior citizen.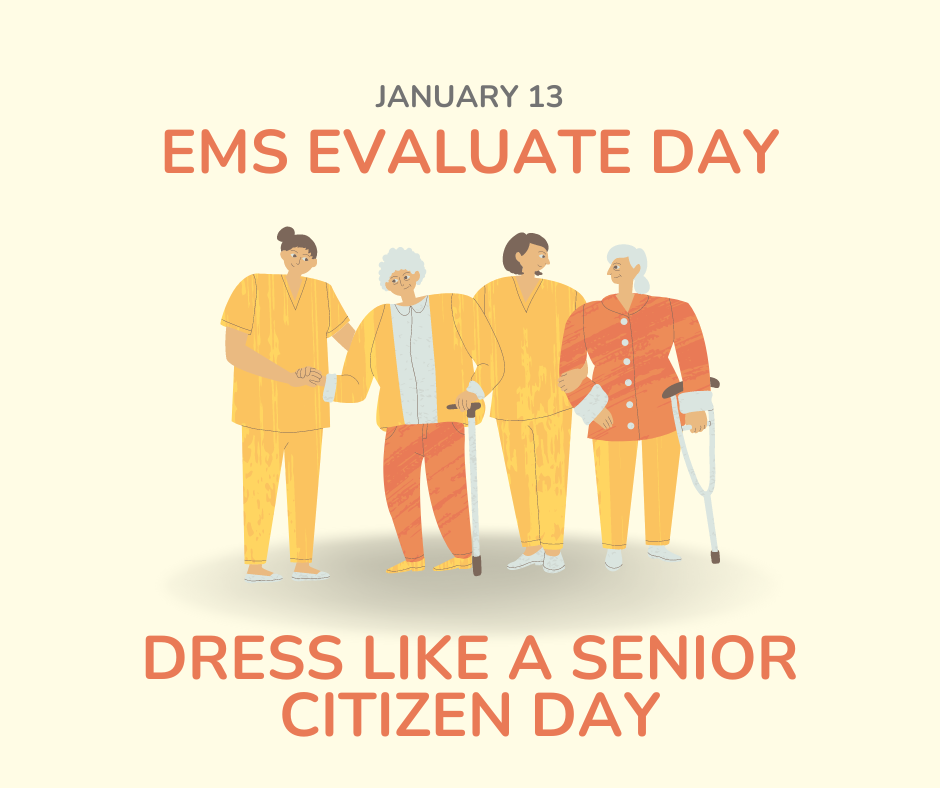 Parent Summit is on Thursday, January 19. We are again offering in person and virtual attendance. If you have not attended before, this event is designed to provide parents information on a variety of topics. Session descriptions with virtual links will be emailed next week. Here are the list of presentations: -CHILDREN'S HOSPITAL - SLEEP A TO Z (90 MINUTE SESSION) -LCRB - STUDENT MENTAL HEALTH -PLTC - INFO ABOUT TECH SCHOOL (ONLY SESSION 1) -LCR-2 - LIFE AFTER HIGH SCHOOL - (ONLY SESSIONS 2 & 3) -YOUTH IN NEED - HOW TO HELP YOUR CHILD REGULATE/SELF-REGULATION -LCR-2 - BOREDOM BUSTERS MOST SESSIONS ARE 25 MINUTES AND WILL BEGIN AT 6:00, 6:30, AND 7:00. FEEL FREE TO PARTICIATE IN ONE OR MORE SESSIONS.